Main content starts here, tab to start navigating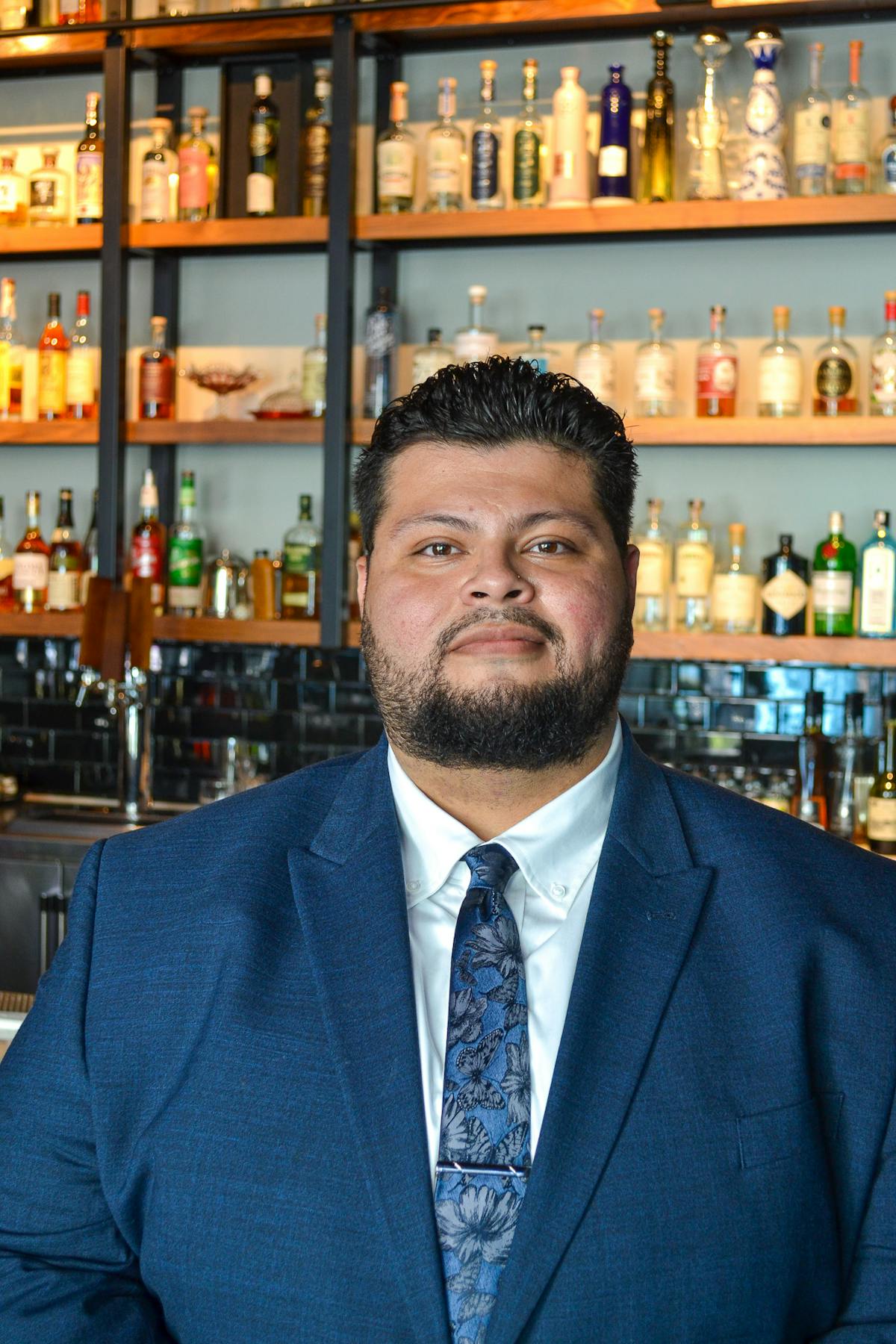 Eli Rodriguez
Bar Director
Raised in Berkeley, California, Eli Rodriguez is a Bay Area native through and through. Eli began his restaurant industry endeavors as a dishwasher at an upscale Mexican Restaurant, Los Moles, before transitioning to the Elephant Bar where his serving and bartending experience began. During his tenure at The Elephant Bar, Eli's craft in bartending was recognized and propelled him to the position of bar manager. After three years of working at the Elephant Bar, he became the manager at a pizza shop, Rotten City Pizza, sparking his interest in hospitality. Taking his career to new heights, he transitioned to P.F. Chang's getting back into serving before training as a bartender. Eli worked there for three years and eventually worked his way up to lead bartender. One of his career highlights was when he was nominated to attend the West Coast Training program. Unfortunately, he was unable to attend this training due to the pandemic, which led him to working at Lake Chalet in Oakland, California. It was his time here that allowed Eli to hone in on his craft; showcasing his techniques, corporate operational skills, and creativity.
Eager to advance and perfect his craft, Eli made a significant career move by joining the AFICI team. Eli attributes the growth he has experienced at AFICI to collaborating with top talents like Chef Eric Upper and Wine Director Nicholas Keegan. He feels that he shows up better each and everyday and loves being able to work in one of the meccas of food - San Francisco. From working as a corporate server to an operations and bar director at a fine dining restaurant, Eli has reached a new pinnacle in his career and describes it as "the first time it truly counts."
In addition to skillfully curating cocktails that complement AFICI's ever-changing menu, Eli also manages the operations side of AFICI. He leads AFICI's mixology classes: a class open to the public that teaches customers the art of crafting balanced cocktails. When Eli is not bartending, you can find him parenting his two dogs with his girlfriend and fixing up an Old Fashioned the way it should be done: its traditional recipe.