Main content starts here, tab to start navigating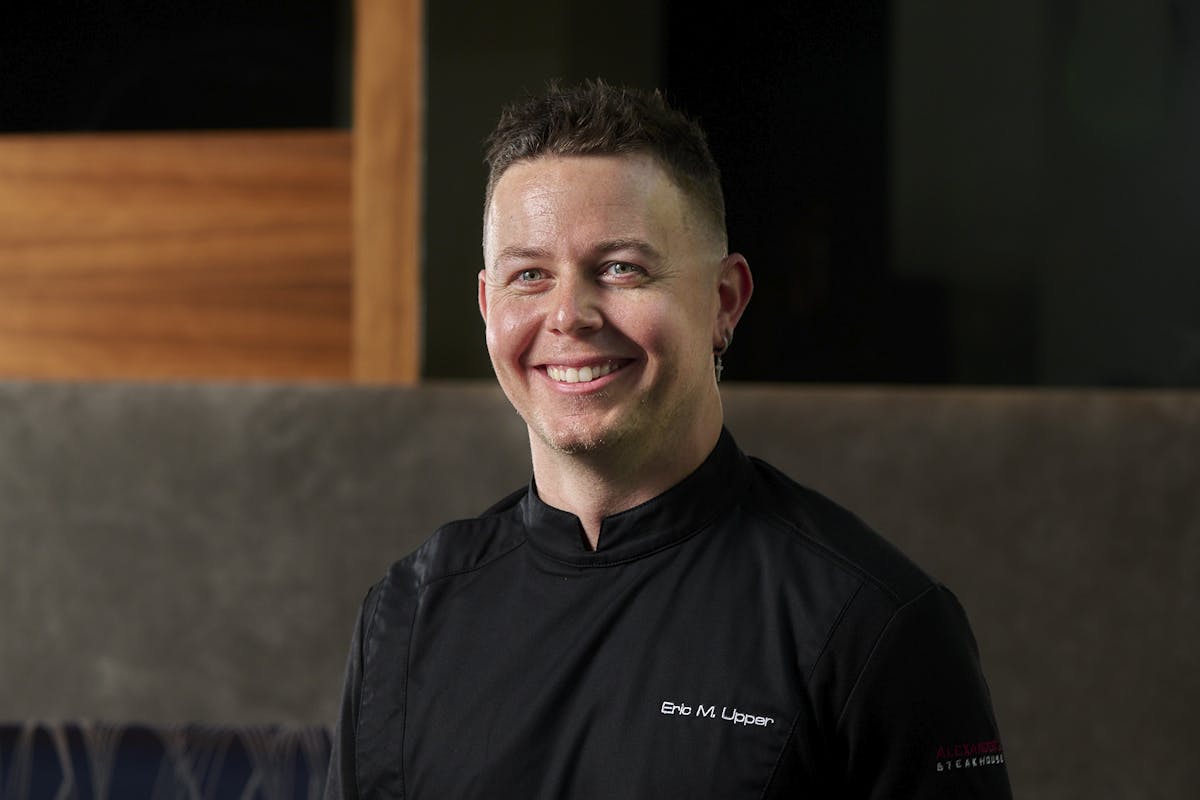 Eric Upper
Executive Chef
Chef Eric Upper brings culinary excellence and a decorated background to AFICI and Alexander's Steakhouse Group. Over the past fifteen years, from New York to San Francisco, Chef Upper has established himself as a prominent fixture and rising star in the culinary space. His passion for food was first sparked in the heart of the Bronx, where he prepared and enjoyed multi-course dinners with his extended Italian family over the years. He fondly reminisces about making pasta by hand at the kitchen table with his grandmother and always being greeted by an impressive spread of food when coming home for the holidays.
Chef Upper officially began his culinary journey in 2006 at Lorenzo de' Medici School in Florence, where he studied Tuscan cuisine and Italian wine. In 2009, he returned to New York to complete his education at the French Culinary Institute and subsequently built the foundations of his professional career through experience at Morimoto, Michelin-starred Aureole and the renowned Robuchon at the MGM Grand in Las Vegas. After three years of working alongside the late Joël Robuchon, Chef Upper returned to his New York roots to join the opening team of Italienne as Chef de Cuisine, where he further developed his passion and expertise in pasta making, full-animal butchery, and charcuterie techniques. Looking for his next opportunity, Chef Upper followed the advice of former colleague and mentor, Chef Claude Le Tohic, and embarked on a cross-country adventure to join Alexander's Steakhouse in San Francisco as the Executive Chef in 2018.
At Alexander's Steakhouse, Chef Upper is responsible for managing culinary teams and overseeing all operations in the kitchen, as well as menu and concept development. When given the chance to manage The Patio pop-up during the pandemic, Chef Upper was able to work with pasta again and experiment with wagyu outside of the steakhouse format. His newest venture, AFICI, features contemporary American cuisine in a fine dining, yet approachable space. The restaurant highlights Italian and French influences, derived from Chef Upper's education, and showcases handmade pastas, whole-animal utilization and charcuterie techniques perfected throughout his culinary journey.